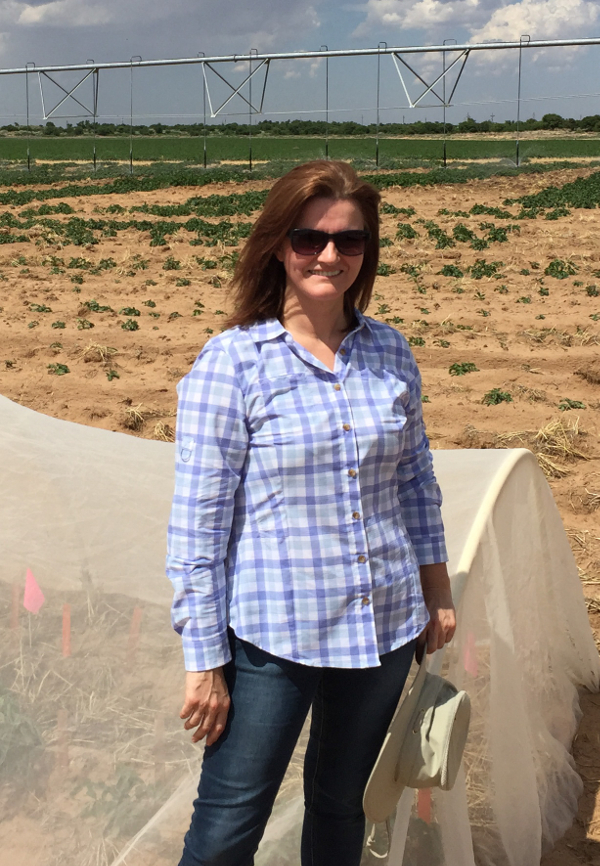 Associate Professor - Potato Breeding and Genetics

Office:

202 HFSB

Email:

Phone:

(541) 740-4437
Website: https://potato.tamu.edu/
Education
Undergraduate Education

Licentiate Degree Biological Sciences, University of Santiago de Compostela

Graduate Education

Degree Thesis Biologicical Sciences, University of Santiago de Compostela
Ph.D. University of Vigo
Professional Summary
Isabel Vales, Ph.D., is an associate professor in the Department of Horticultural Sciences. Vales received her Licentiate Degree (and Degree Thesis) in Biological Sciences (specialization in molecular biology) from the University of Santiago de Compostela, Spain, in 1992, and her Doctorate in Biology (maize breeding and genetics) from the University of Vigo, Spain (1996) in collaboration with the Spanish National Research Council (CSIC). She worked as Post-doctoral Research Associate (maize genetics) at the University of Minnesota from 1997 to 1998. From 1999 to 2005, she was Research Assistant Professor (cereal genetics) at Oregon State University. From 2005 to 2010 she was Associate Professor (potato breeding and Genetics) also at Oregon State University. From 2010 to 2012 she was Principal Scientist (pigeonpea breeding and genetics) for the International Crops Research Institute for the Semi-Arid Tropics (ICRISAT), India. She worked as an Independent Scientific Advisor from 2013 to 2016 in Washington State, and joined Texas A&M in 2017.
Vales leads the Texas A&M Potato Breeding and Variety Development Program. The goal of the Program is to develop high yielding potato varieties, mainly for the fresh and chipping markets, adapted to Texas growing conditions. She combines conventional and molecular tools to enhance the efficiency of potato breeding efforts and to maximize genetic gains from selection.
Vales participated in the release of more than 16 potato varieties, including specialty types with high levels of antioxidants, and has more than 65 referee publications to her credit.